The Reviewers ~ Book Reviews From a NetGalley Member
The reviewers has been set up as a result of me becoming a member of NetGalley
"NetGalley helps influential readers discover and recommend new books to their audiences. If you are a reviewer, blogger, librarian, bookseller, educator, journalist or other member of the media, you can use NetGalley for free to request, read, and recommend books before they are published."
Source: https://www.netgalley.com/tour
I wouldn't really describe myself as an influencer, as an SEO a lot of what I do is hidden below the scenes and I tend to try to stay below the radar.
Until recently I wasn't much of a book reader either, having read just a handful of books in the past 25+ years but that all changed about 5 years ago when I stumbled accross a childhood copy of an Enid Blyton The Famous Five book, sat down and read it, was immediately hooked, ordered and bought all 21 Famous Five books and within a couple of months had read them all.
Harlan Coben Books
I thought it was a bit childish just reading Enid Blyton books so went in to WHSmiths to look for something a bit more age appropriate and came out with Home by Harlan Coben.
The reasons for choosing Home was; it was the top seller, had a good description but mainly I recognised the name from a mini series I had recently watched on TV called The Five (no connection to The Famous Five).
After finishing it I looked up Harlan Coben to see he had written about 20 books with 10 of them on the same characters which were in Home, typical, I had read the last one first 🙁
I found a great website that lists books by authors in the order they were written – Book Series In Order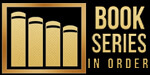 Having found the order of the Harlan Coben books I got lucky on Ebay and managed to buy an almost complete set of Myron Bolitar paperbacks in various conditions for about £30 and started reading them from the beginning.
I started of just reading Deal Breaker and within about 4 months was back to Home again , which I read for a 2nd time and found so much better having now got to know the characters.
After Reading Home for the 2nd time I thought about getting all the stand alone Harlan Coben books but instead decided to start reading the Harry Bosch books by Michael Connelly.
Michael Connelly Books
Not wanting to make the same mistake I made with Harlan Coben, reading the last book first, I researched Michael Connelly on Book Series In Order and started with the 1st Harry Bosch book – The Black Echo, and over the coming weeks read another half dozen in the correct order before taking a little break and trying something a little different.
Mary Wesley Books
Quite a bit different yo Harlan Coben and Michael Connelly, the next author I read was Mary Wesley
I borrowed a copy of The Camomile Lawn from my Mother in Law after recognising the name from the TV program, really enjoyed it so bought some more Mary Wesley books, I think I would still list Part of the Furniture as one of my top 3 favourite books of all time.
After Mary Wesley came Joanne Harris.
Joanne Harris Books
Chololat was my 1st Joanne Harris book, again because of film (there is a bit of a theme developing there).
To be honest I struggled with Chocolat the 1st time I read it.
I had previously seen the film and it differed from the book in a way that confused me, the descriptions were to deep for me and I wanted things to happen quicker.
I persisted, finished the book but wasn't over thrilled, what it had done though was whetted by appetite for even more reading.
I tried another Joanne Harris book, the 2nd book in the Chocolat series, The Lollipop Shoes and this time was blown away by just how good it was.
It's one of the few books I can honestly say I just didn't want it to end, I enjoyed it so much.
Next I tried her Malbry books, starting with Gentlemen & Players a book which after I had finished reading, I immediately started reading again from the beginning and have probably read at least another 2 or 3 times it really is that good.
Steve Cavanagh Books – NetGalley – This Website
The next author I started reading was Steve Cavanagh and he is the reason why I joined NetGalley and started this website.
Again, I read every Steve Cavanagh book in order and particularly enjoyed the Eddie Flynn books ans also started following Steve on Twitter @SSCav which I where I saw him make a post about the latest Eddie Flynn book – #TheDevilsAdvocate and that @NetGalley readers could request preview copies of it.
I had always wondered how so many people got to read preview copies of books, had never heard of NetGalley so went and had a look.
What is NetGalley and How Do You Become a NetGalley Member?
To be honest, I still don't know a great deal about NetGalley or how it works, I've only been a member about a week and initially didn't know how it worked, that was until 2 days ado and a book I requested had been approved 🙂
Having received my 1st e book from NetGalley I thought I should do something to return the favour – Hence this website
Only Reviewing Books I receive from NetGalley
Rather than reviewing books I've previously read and books I obtain from elsewhere I've decided I will only use this website for reviewing the books NetGalley send me assuming I get more) and my 1st review can be found here – Review of I'll Be Seeing You by Rosie Archer #IllBeSeeingYou #NetGalley



Yellow Duck – Not a real duck
© The Reviewers - 6 Granby Road, Honington, Shipston-on-Stour, Warwickshire, CV36 5AB - 01608 663759